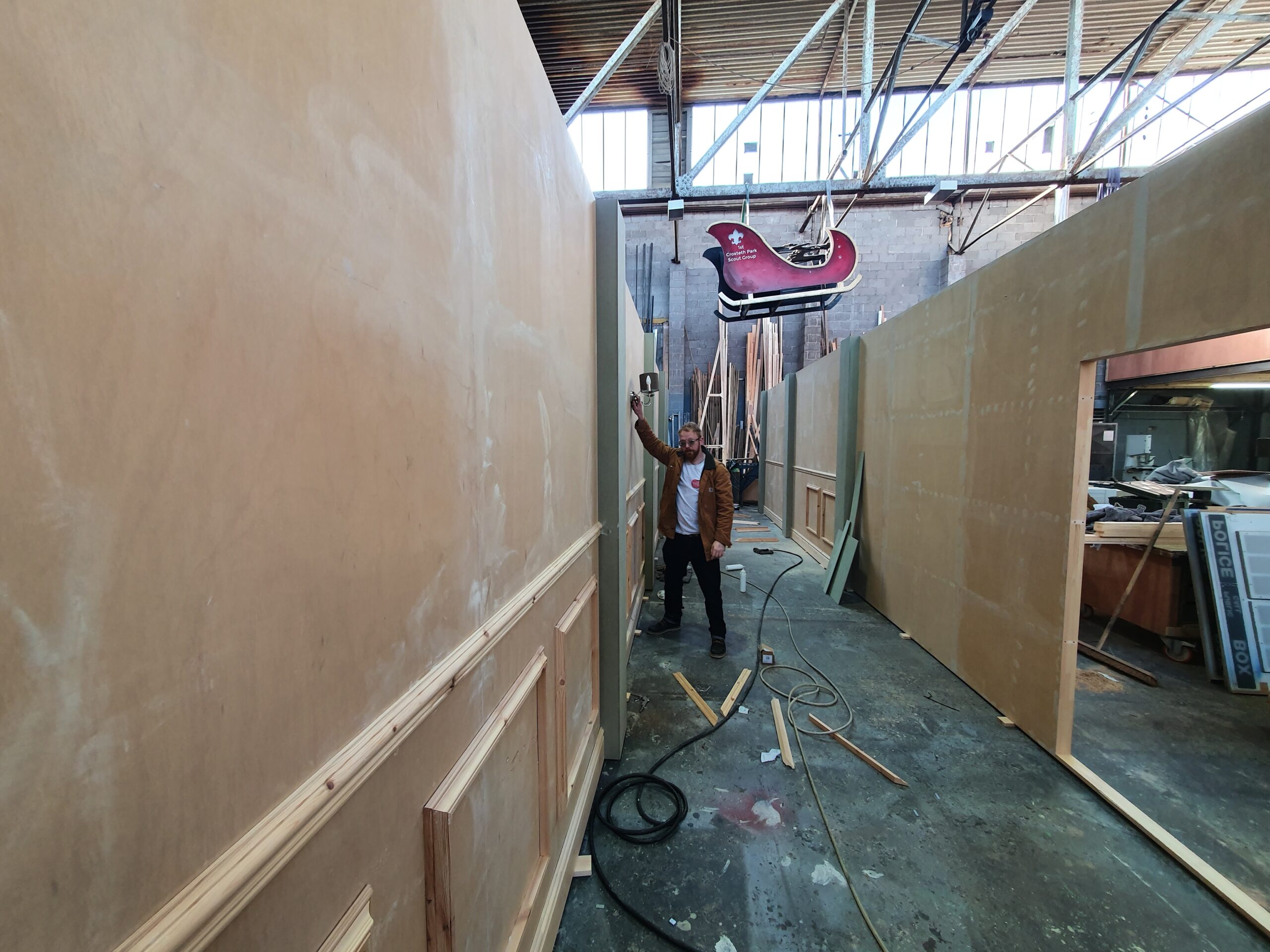 Summer Madness & worrying!
SUMMER MADNESS
The Covid crisis sent us into total lockdown and nothing budged for many months. The only thing that kept moving was Demitris working on the mask, the benefits were we ended up with a phenomenal product due to the extra time taken.
We had our actor locked overseas…. we stayed in touch and he agreed to come back August 24th. The first plan was to shoot last week of August, however Makeup couldn't make it…then 1st week of September but Panavision couldn't organise the crane for then.
We settled on September 7th to the 11th which wasn't ideal… we were losing costume and and makeup that last day but managed to work around it. With the dates changing we were also back at Bowlers in the BIG room with the BIG doors we could fit our sets through.
Victoria Baths wasn't one hundred percent locked yet but we decided to shoot all the sets stuff and if we had to wait till later in the year then that would be the case but we couldn't sit around on the sets forever so we decided to shoot what we could however Victoria Baths finally gave us a promising pencil and we prayed everything would just work out.
We had our first production meeting with Just Mike and myself and found the trickiest thing was remembering where the hell we left off. We had forgotten damn near everything so that was spend bringing ourselves back up to speed logistically.
We had a full production meeting the following week with Martin our Production designer and Trisha our production manager and spent that bringing them up to speed, talking about interior lighting bulbs, props and colours.
Note for future apocalyptic strikes from on high…MAKE FULL AND DETAILED NOTES OF WHERE YOU LEFT OFF BEFORE YOU SCATTER TO THE FOUR WINDS!!
We also changed a few other things, we were now shooting on 2 x Red Epic Weapons and Cooke S4's provided by Media Dog and I had gotten it into my head about shooting on anamorphics, my Producer friend George Arton organized a great rate from Shift 4 rental in London and Just like that we had Cooke anamorphics. It was the one thing I wanted and I felt we were capitulating on but we had it nailed finally. We were gonna get true 2.35.1 with a Cooke look which has warm colors and milky highlights which is perfect for this film.
Our original caterer had to be changed over as they couldn't make the new dates because of another film shoot. Found it interesting that just as we were ramping up production so was everyone else.
Makeup was organised as a three stage deal for Hugo; clean, slightly beaten and more beaten with the plan to do a very quick turnaround on each one.
I also contacted St Johns house in Warwick with the hope of using their house as the exterior for our movie.
Producer George Arton also began putting feelers out for both color grading and sound design as he believed we shouldn't be paying anyone anything for that and with his connections at Framestore and Smoke and Mirrors it was a distinct possibility.
WORRYING ABOUT WORRYING
What am I worried about? As yet undealt with worries. That's the hard part… worrying about undiscovered crises….! Nevermind!
After a quick job overseas I found myself fit for purpose and excited again!