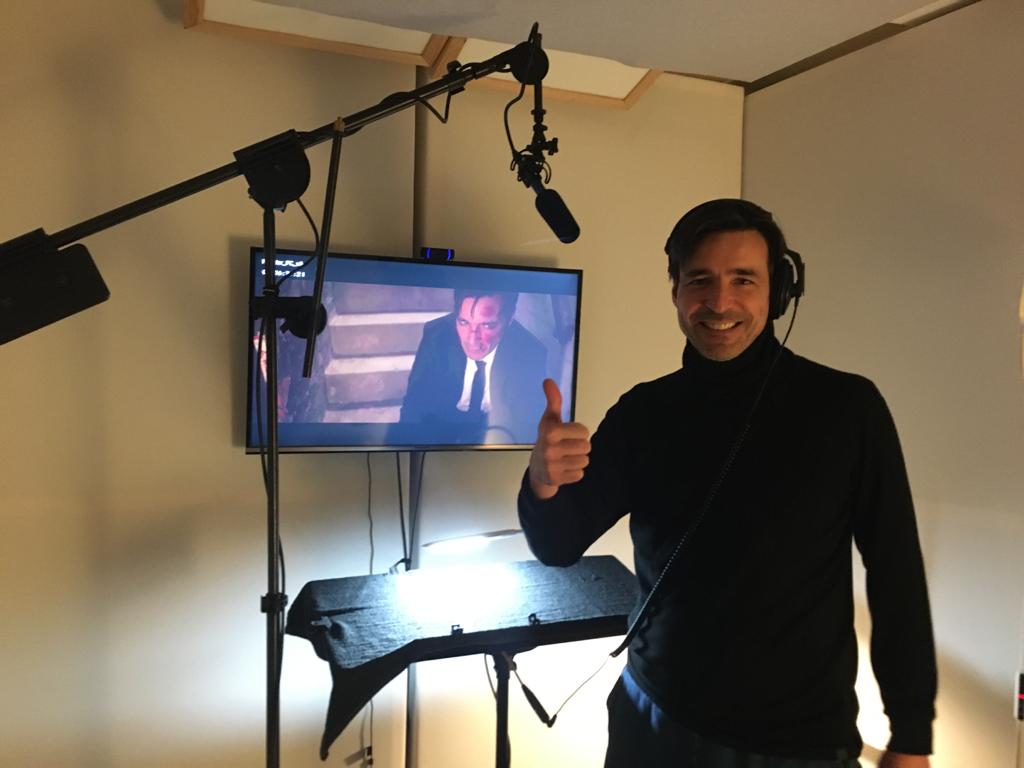 ADR AND SCREAMING
We recorded our ADR Saturday November 7th just as a second national lockdown had happened the Thursday prior, however as this was work we were fine but made sure the studio was fully prepped for Covid safety.
Our recordist was Karl Sveinsson and our first victim was Joanna Hudson. We showed her a small piece of the film and began recording, her voice was fantastic and her accent bang on we went through variations of ideas I had written down the prior night of exercises we could try which involved gurgling water screaming through the crook of the elbow, hands over the mouth, half formed vowels and syllables. Franny Treymaine was next and did some amazing vocal pieces as a trained singer and speaker she had amazing control over what sounds we could make and they were fantastically abstract with the idea being what was the monster doing to these people?
Our last recordist was Ruth Worth, again we got great results and variations and far more than we needed enough to be able to put together enough of a soundscape to sell the horror of the situation.
At 2.15 Hugo arrived up from London having only seen the first cut of the film a few days before. I wanted him to see the final thing but knew he couldn't go into the sound bay watching the film play out without having gotten the analytical part of that out of his system. Hugo was massively complementary about what we had created together. We went through the film scene by scene, the early stuff was the easiest as it was simple and controlled breathing which got more frantic as the film progresses. I realised though how utterly boring ADR is, there's nothing creative about it really, it's watch listen repeat record. By the time we got to the very end I was utterly drained!!
We finished with me doing monster sounds and the infinite breathing I wanted it to do. I wanted as many variations as possible for the edit.