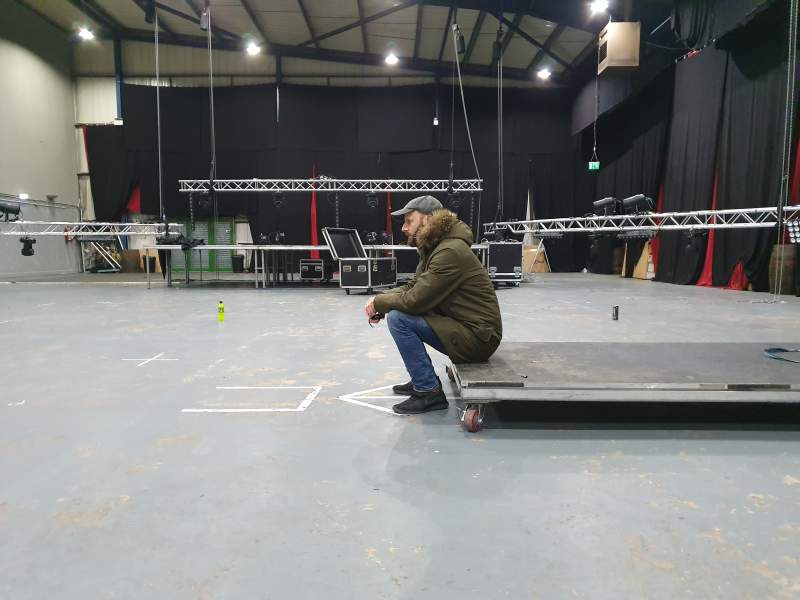 Locations Part 1
Writing a screenplay these days is not enough, no matter how good, people need to see what your intentions are, artwork isn't enough either.
Proof of concept shorts have become a go-to way in feature film circles for selling your concept, imagine this 5-10 minutes with more money and stretched out to 90 mins and there you go!
Familiar is a script I have been working on for over seven years, a psychological thriller focusing on the helper to a hideous vampiric monster living in the bowels of an old house.
After doing a small amount of rounds in Hollywood it was getting passes. Most scripts no matter how good are given passes, they have to be told these days to love it or it's a pass. In order to get the plan of attack across I decided I would do what I had been saying for years and make the proof of concept short I've always wanted to create.
The plan was much more ambitious originally, taking place in the full house and shooting a condensed version of the film there.
That short would have cost so much damn money with the amount of set pieces and set required…
After doing a massive rewrite on the full feature in Spring of 2017 I went back to the short and created a much simpler version of telling the story, sort of the first opening 10 mins explaining the cyclical nature of Mason's (my main character) life within the house and his relationship with the monster.
LOCATIONS?
The location was always meant to be American colonial house build; wood paneled walls and mahogany trim but most places in the UK are either too ornate or look like royalty should live there. We do gothic well but not Americana.
I did a huge research binge on every manor house in the UK as well as old asylums schools, civic buildings and universities.
There were a few elements from a few places but nothing was right as a whole.
After making the Bentley advert with Mike Staniforth I asked him to come onboard the short as DP and he immediately suggested a set but with my budget at the time being around 10K I knew I couldn't afford it….
I carried on researching and after meeting fellow director James Campbell who was planning to shoot a supernatural western in Romania, we took a look at Alien Film and Castel Productions.
They offered to help with locations and builds with a really competitive rate but unfortunately the tax rebate was capped at 100K spend, so no luck there.
After narrowing my UK choices down to an old manor house in Liverpool and one in Ireland I worked out the costs of dressing a preexisting location and building a set and with my budget having ballooned to 30K it seemed like the best bet would be to build sets on a soundstage.
We visited one place in Manchester called, 'Untitled' a newly refurbished pace but we didn't have enough room to fit the sets which were gonna be some distance. We settled on Bowlers in Manchester, an exhibition space and they gave us a very good deal as they realized it was a passion project. We had space….
Mike Staniforth had recently done an advert involving an alleyway set built by a company called Liverpool scenic who also shot in Bowlers. Mike showed me the pics which looked amazing and so well created. I went to visit Rob Tomlinson there and explained the project, he gave me a rough quote and told me those were the kind of projects he enjoyed working on and would need a six week window in order to build.
We had decided March 23rd 2020 as our first shooting day….